Transform Your Patio with Durable and Long-Lasting Concrete Patio Coatings Solutions
Are you looking for a way to liven up and protect your outdoor concrete spaces? You'll be pleased to find that there are many durable and long-lasting concrete patio coatings solutions available on the market today. With the right choice, you can transform your patio from dull and monotonous into something remarkable with minimal effort. In this blog post, we'll be discussing how these coatings work, what properties set them apart, and which ones will give you the best results for years to come. So if you're ready to make a lasting change to your backyard paradise – keep reading!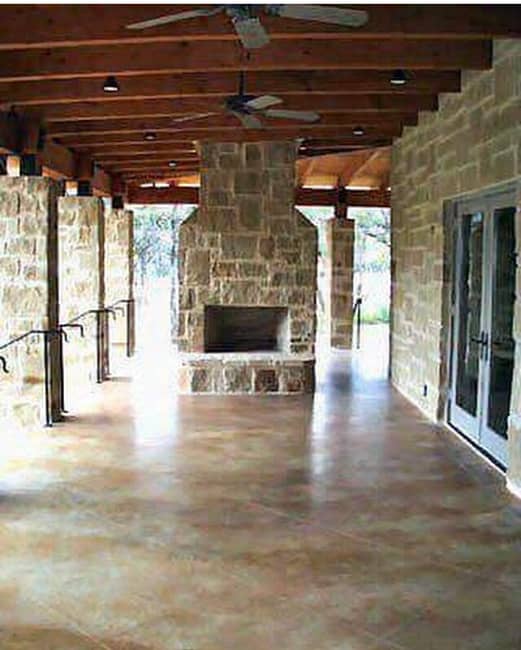 Introducing Durable Concrete Patio Coating Solutions
When it comes to outdoor spaces, a patio is a great addition to any home. But, as we all know, constant exposure to outside elements can take a toll on even the most durable of materials, leaving the surface looking faded, worn, and unappealing. That's where durable concrete patio coating solutions come in. Our professional-grade coatings offer a cost-effective way to protect your patio from weathering, fading, and even stains. With a wide range of color, texture, and finish options available, you can customize the look of your patio to match your style preferences. Plus, our high-quality coatings are designed to resist cracking and chipping, providing long-lasting protection for years to come.
Benefits of Installing a Concrete Coating on Your Patio
When it comes to enhancing the appearance and durability of your patio, installing a concrete coating can be a game changer. This treatment offers a variety of benefits, from improving the strength and durability of your flooring to enhancing its overall appeal. With a concrete coating, your patio will be protected from scratches, cracks, stains, and fading caused by the elements. It is also easy to clean and maintain, making it a low-maintenance option for any homeowner. Furthermore, a concrete coating comes in a variety of colors and textures, allowing you to customize the look of your patio to your liking.
Types of Concrete Coating Solutions Available
When it comes to concrete coatings, there are a variety of solutions available to cater to different needs. Epoxy coatings, one of the most popular options, offer a highly durable, seamless finish that's resistant to chemicals, abrasions, and stains. Polyurethane coatings, on the other hand, provide a flexible, glossy coating that's ideal for surfaces that experience a lot of traffic. For projects that require anti-slip properties, acrylic coatings are a great choice, as they can create a rougher surface that improves safety. Additionally, there are decorative concrete coatings that can be customized with different colors, patterns, and textures to create an attractive finish, adding visual appeal to walkways, patios, and driveways.
How to Prepare Your Patio for a Concrete Coating Installation
Preparing your patio for a concrete coating installation may seem like a daunting task, but with the right knowledge and preparation, the process can go smoothly. Before beginning, take the time to thoroughly clean your patio to remove any dirt, debris, or oil stains that may hinder the adhesion of the coating. It's also crucial to repair any existing cracks or damage to the concrete. Once the surface is properly prepped, it's important to select the appropriate coating for your patio's needs. A professional contractor should be consulted to ensure that the coating is properly applied and to achieve the best outcome. Investing in the preparation and installation of a concrete coating will provide long-lasting protection and enhance the aesthetic of your patio for years to come.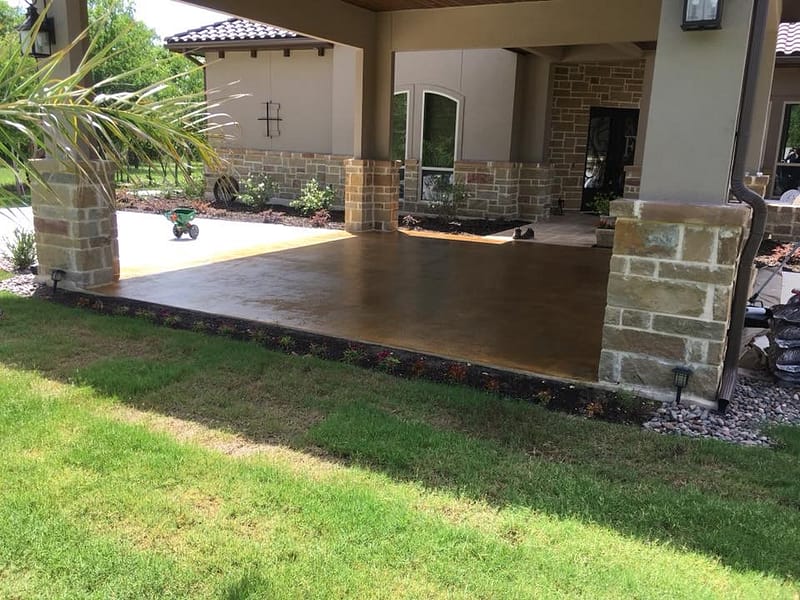 Maintenance Tips for Keeping Your Patio Lookin' Good and Lasting Longer
Proper maintenance of your patio is essential in keeping it looking great and enjoying it for longer. Regular cleaning, sealing, and repairs can prevent damage caused by harsh weather, general wear and tear, and spills. Clean your patio regularly to remove debris, dirt, and stains that can damage the surface. Use a pressure washer or a simple soap-and-water solution to scrub away the grime. Given our expertise, We also recommend applying a sealer to protect your patio's finish from water damage, UV rays, and other destructive elements. Lastly, schedule regular maintenance checks to identify and fix minor issues before they become major ones.
Overall, a concrete patio coating is a smart investment for any homeowner who wants to enjoy their outdoor space for years to come. With the right attention and maintenance, durable coatings can provide a beautiful finish that will make any patio look stunning. Following the tips provided in this article will help you get started on the process of installing a coating on your patio, so you can start enjoying its benefits straight away!
(210) 305-8583