How Epoxy Flake Garage Floor can Benefit you
Having a great garage floor is a beneficial feature for any property. Epoxy flake garage floor, specifically, provide enhanced protection compared to other types of coatings, durability and overall aesthetics that adds value to your home or business. Perfect for commercial, residential ,and industrial applications; epoxy flake garage floors are all the rage because they offer superior traction and resilient performance, allow you to customize the look with various colors and patterns, resist staining and heat damage due to their non-porous properties and incredibly easy maintainability. If you're thinking about investing in an epoxy flaked garage flooring system, here's why it may be the right choice for enhancing your space.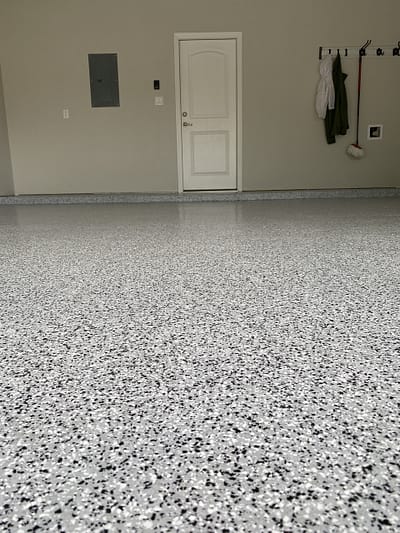 Overview of epoxy flake garage flooring and its benefits 
Epoxy flake garage flooring is a popular option for homeowners who want a durable and attractive surface for their garage. This type of flooring consists of a base coat of epoxy resin followed by a layer of decorative flakes in various colors and sizes. The flakes are then sealed with a clear topcoat, creating a beautiful and durable surface that is resistant to oil stains, abrasions, and impacts. Benefits of epoxy flake garage flooring include easy maintenance, slip resistance, and the ability to customize the design to match the aesthetic of your home. With its ability to protect your garage floor while looking great, epoxy flake garage flooring is a smart choice for any homeowner.
Durable and lasting flooring that adds a touch of style to your home 
When it comes to flooring, it's important to find the perfect combination of durability and style. You want something that can withstand daily wear and tear, but also adds a touch of elegance to your home. Luckily, there are many options on the market that fit the bill. Hardwood flooring, for example, has been a classic choice for decades and adds warmth and sophistication to any room. For a more modern look, you could opt for polished concrete floors that are both stylish and long-lasting. Whatever your style may be, there are durable flooring options out there that can stand the test of time while adding beauty to your home.
Variety of colors and patterns to choose from 
With endless color options and patterns to choose from, it's never been easier to make your personal style statement. Whether you prefer bold and bright hues or soft and soothing neutral tones, there's a shade to suit every taste. Mix and match different colors and patterns to create unique and eye-catching combinations that reflect your personality and add visual interest to any space. With so many options available, the only challenge will be deciding which colors and patterns to use first!
Easy to clean and maintain 
Let's face it, nobody likes spending hours deep cleaning their home. That's why having easy to clean and maintain surfaces in your space is a game-changer. Whether it's your kitchen, bathroom, or any other room, having materials like tile, laminate, or even certain types of paint can make cleaning a breeze. Say goodbye to scrubbing and hello to more free time for the things that truly matter. Plus, having easy to maintain surfaces means less time and money spent on repairs and replacements, making it a win-win situation. So why not consider upgrading your space with materials that are both functional and low maintenance? Your future self will thank you.
Resistant to wear, tear, dirt, oil, grease and chemicals  
When it comes to durability, you want a product that can withstand daily wear and tear. But what about dirt, oil, grease, and chemicals? Luckily, epoxy flooring are resistant to all of these harsh elements. Whether it's a pair of work gloves or a coating for machinery, finding a product that can hold up against these potential hazards is essential. Not only does it ensure a longer life for the item, but it can also guarantee safety for the user. So if you're in the market for something that can withstand even the toughest environments, look for materials that boast resistance to wear, tear, dirt, oil, grease, and chemicals. Your investment and peace of mind will thank you.
Improves the overall look of your garage space
Your garage space can be so much more than just a place to park your car. It can be a workshop, a storage area, or even a man cave. But no matter how you use your garage, there's no denying that its appearance can make a big difference. A clean and organized garage not only looks great, but it also makes it easier to find what you need and get work done. Plus, with the right storage solutions and design elements, you can turn your garage into a stylish and functional space that you'll be proud to show off. So why settle for a cluttered, disorganized garage when you can invest in improvements that will make it the envy of your neighbors?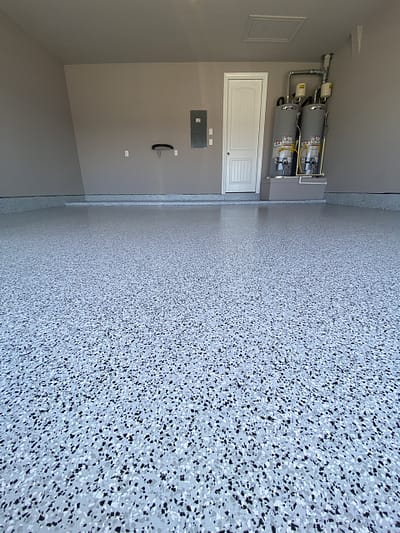 (210) 305-8583