How to Find Best Epoxy Floor Company Near Me
Are you considering a beautiful and sturdy epoxy floor installation in your home or workplace? Epoxy flooring can offer many benefits, from enhanced durability to making floors easier to clean. But before your new epoxy floor is ready for use, it needs to be professionally installed by an experienced crew. Finding the right person for the job can feel like a daunting endeavor—lucky for you, this blog post will provide helpful tips on how to narrow down your search and locate an excellent epoxy floor company near me! With these useful steps, you'll be sure to have reliable professionals working on bringing your dream space into reality.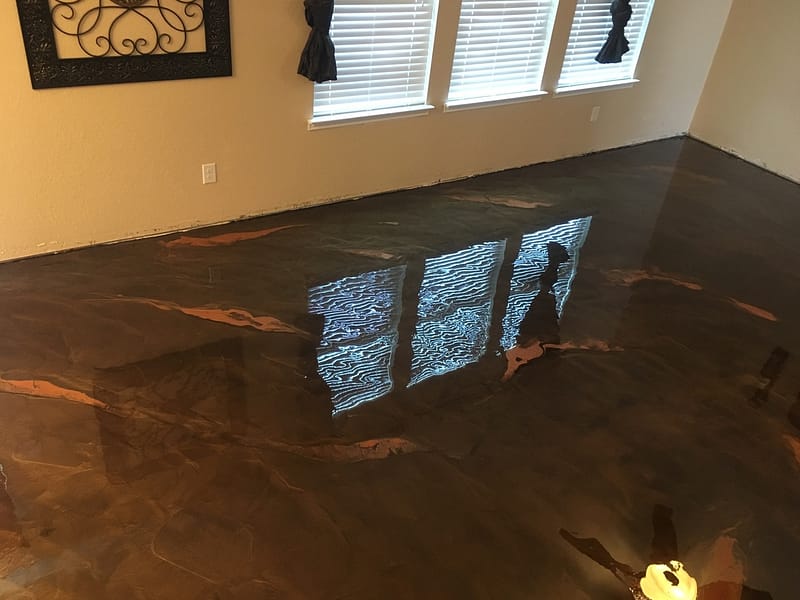 How to Identify a Professional Epoxy Flooring Installer 
Finding a professional epoxy flooring installer can be a daunting task, but it doesn't have to be. The first step is to do your research and look for a company with experience in epoxy installations. It's important to ask for references and photos of their past projects to see if their style matches your vision. A professional epoxy flooring installer should also have a portfolio of colors, patterns, and finishes to choose from. Additionally, they should be able to provide a detailed quote and timeline for the project. Communication is key, so make sure you feel comfortable asking questions and that your installer is responsive and knowledgeable. By following these tips, you can ensure that you are working with a professional who will provide high-quality results and a floor that you will love for years to come.
What Questions to Ask When Choosing an Epoxy Flooring Installation Company
When it's time to choose an epoxy flooring installation company, you want to make sure you're not left with a subpar job. Asking the right questions before hiring a company will ensure that you are getting the best quality work for your money. Some important questions to ask include how long the company has been in business, what kind of experience they have, and whether they offer custom designs. Additionally, you'll want to know what kind of materials and equipment the company uses, as well as their warranty and maintenance policies. With these answers in hand, you can make an informed decision and be confident that you'll be happy with your epoxy flooring installation for years to come.
Benefits of Installing an Epoxy Floor in Your Home
Installing an epoxy floor may not be the first thing that comes to mind when you're considering home renovations, but it should definitely be on your radar. Not only does an epoxy floor provide a sleek and modern aesthetic to your home, but it also offers a range of practical benefits. One of the most notable benefits is its durability and resistance to damage from heavy foot traffic or spills. Additionally, epoxy floors are easy to clean and require very little maintenance, making them an excellent option for busy individuals or families. Plus, with so many design options available, you'll be sure to find an epoxy floor that complements your unique style and vision. Transform your home with an epoxy floor and enjoy its long-lasting beauty and practicality.
Materials Needed for an Epoxy Floor Installation
Transforming a dull concrete floor into a stunning surface takes a lot of work and the right materials. Installing an epoxy floor requires items that enhance the durability and visual appeal of your concrete substrate. Besides the epoxy resin and hardener mixture, you'll also need a primer, topcoat, and a significant amount of cleaning products. Not only does this ensure optimal bonding, but it also helps prep the surface for an optimal finish. Once you've got all you need, you'll be able to confidently handle this DIY project that will transform your dull floor into a durable, vibrant-looking surface.
The Process of Installing and Maintaining an Epoxy Floor 
Installing and maintaining an epoxy floor may seem like a daunting task, but with the right preparation and care, it can transform any space into a durable and stunning surface. The process of installation involves thoroughly cleaning the floor, applying the primer, mixing and applying the epoxy coating, and finally adding a topcoat for added protection. Maintaining the floor requires regular sweeping and mopping, avoiding harsh chemicals, and ensuring any spills are cleaned up promptly. With proper installation and maintenance, an epoxy floor can elevate any room with its glossy and streamlined appeal.
(210) 305-8583