Keeping Costs in Check: How to Use an Epoxy Flooring Cost Calculator
Are you looking for an affordable and durable flooring solution for your home or business? Epoxy flooring is becoming increasingly popular among homeowners, businesses, and marketers due to its affordability, ease of installation, durability, and attractive appearance. To help ensure that you stay within budget when selecting epoxy flooring for your project, consider using a cost calculator to help measure the average costs associated with this type of flooring. In this blog post we will discuss why epoxy flooring can be the ideal choice for many different types of environments as well as how using a epoxy floor cost calculator tool can help make sure that your investment stays in check.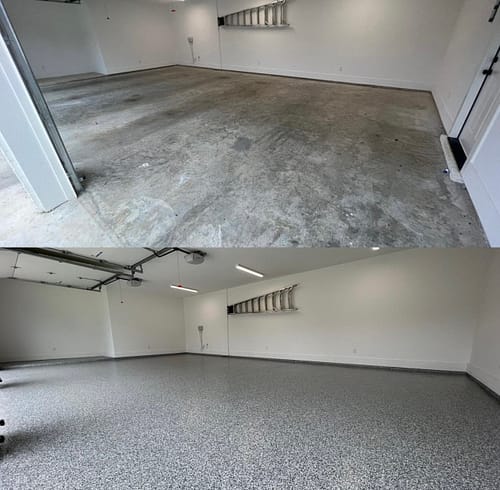 What is an Epoxy Flooring Cost Calculator and what can it do for you 
Are you thinking about installing epoxy flooring but worried about the cost? Look no further than an epoxy flooring cost calculator! This tool can help you estimate the cost of materials, labor, and additional expenses, giving you a better understanding of what to expect when it comes to pricing. With a cost calculator, you can also compare the cost of epoxy flooring to other flooring options and make an informed decision on what is best for your budget and needs. 
What are the benefits of using an Epoxy Flooring Cost Calculator
Epoxy flooring is a great way to add durability, longevity, and style to your floors. However, it can be difficult to determine just how much it will cost to get the job done. This is where an epoxy flooring cost calculator comes in handy. One of the great benefits of using an epoxy flooring cost calculator is that it allows you to get a better idea of just how much your flooring project will cost. This means that you can budget accordingly and make sure that you don't overspend. Using an epoxy flooring cost calculator can also help you compare prices and materials, so you can make a more informed decision when it comes to selecting the right flooring for your space.
How to find the right calculator for your project 
Calculators are a crucial tool for completing projects, but they're not all created equal. When searching for the perfect calculator, you need to consider your project's specific needs. Ask yourself, what type of calculations will you be doing? Are you looking for a calculator with basic functions, or do you need one with advanced features such as financial calculations or statistical analysis? Furthermore, you'll want to ensure that the calculator is easy to use and fits comfortably in your hand.
How to estimate your total cost with an Epoxy Flooring Cost Calculator 
Tryin to budget for your next flooring project can be daunting, especially when it comes to epoxy flooring. Fortunately, there is an easy and accurate way to estimate your total cost with an Epoxy Flooring Cost Calculator. Simply input the size of your space, the type of epoxy flooring you want to use, and any additional coatings or finishes you plan to apply. The calculator will give you an estimate of the cost, so you can plan accordingly and avoid any surprises. 
Tips on how to save money when using an Epoxy Flooring Cost Calculator 
If you're considering installing epoxy flooring, using a cost calculator can be a great way to determine the overall expense of the project before you get started. Firstly, make sure you have accurate measurements of the area you plan to cover with epoxy. This will ensure that your cost estimate is as precise as possible. Secondly, consider purchasing materials in bulk to take advantage of wholesale discounts. Finally, explore different options for epoxy flooring suppliers to compare pricing and find the best deal available.
Frequently asked questions about epoxy flooring and cost calculation
If you're considering epoxy flooring installation in your home or business, you likely have a few questions about the process and cost associated with it. You might be wondering about the durability of the flooring, what kind of maintenance is required, and how much it will cost you in the long run. Fortunately, there are plenty of resources available to answer all your questions and help you make an informed decision about epoxy flooring. Whether you're interested in learning more about the benefits of this type of flooring or you're curious about how much it will cost on a per-square-foot basis, doing your research before making a commitment is key.
In conclusion, an Epoxy Flooring Cost Calculator is a handy tool for those wanting to budget and plan the cost of their epoxy flooring project. Not only does it provide quick and easy estimates, but also help you determine exactly what you need to include in your budget. With this valuable tool on hand, you can easily estimate how much your next epoxy flooring job will cost and make better informed decisions when it comes to materials, labor and design options.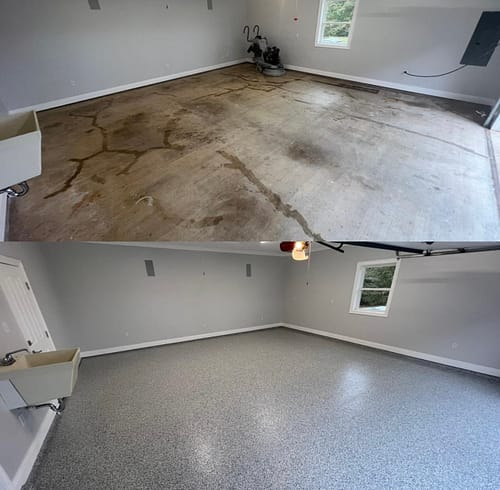 (210) 305-8583