How to Select the Best Concrete Garage Floor Coating for Your Home
If you're looking for a way to boost the aesthetic appeal and utility of your garage, concrete garage floor coating is an easy solution that can transform your space. Not only does it protect your floors and make them easier to clean, but it also adds a polished look to the entire area that makes working in the garage more enjoyable. Choosing the right product for your specific needs is key, however – so before you start shopping around, it pays to get informed about what options are available on the market. In this blog post we'll provide all the information you need to select the best concrete coating for your home's unique requirements. Read on!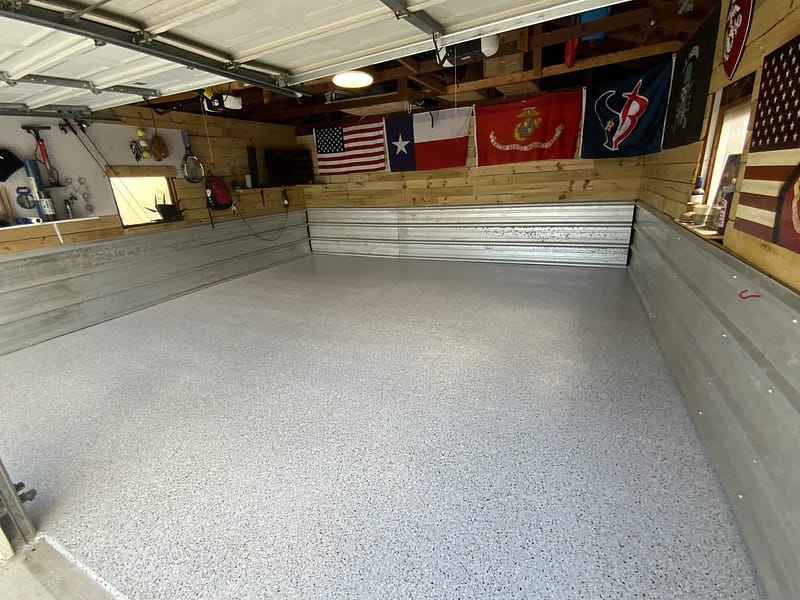 Research Different Types of Concrete Garage Floor Coatings 
When it comes to garage floors, concrete is the material of choice for its durability and affordability. However, uncoated concrete floors can be prone to stains, cracks, and wear-and-tear. This is where garage floor coatings come into play. With a variety of options available, including epoxy, polyurethane, acrylic, and more, it can be overwhelming to know which one to choose. Understanding the benefits and limitations of each type of coating, such as durability, chemical resistance, and cost, can help you make an informed decision and protect your garage floor for years to come. So, don't settle for a dull, uncoated concrete floor – research your options and find the best coating for your needs.
Consider Your Budget 
One of the most important factors to consider when selecting a coating product is your budget. It's crucial to determine a realistic spending limit before beginning your search. This will help you narrow down your options and avoid purchasing products that are out of your price range. By examining the costs associated with different types of concrete coatings, you'll be able to make an informed decision that fits both your needs and your budget. With a little bit of research and careful planning, you can find a coating product that meets your requirements without breaking the bank.
Check Reviews and Warranties 
Before making a final decision on a product, it's always important to check out what other customers are saying about it through reviews. While some reviews may be over the top, it's always good to get an overall idea of how a product performs and what its strengths and weaknesses are. Additionally, don't forget to take a closer look at the warranty. This will give you peace of mind that if something were to happen to the product, you have some protection in place. Taking both customer reviews and warranties into account will help you make a more informed decision when it comes to purchasing a product.
Select a Color That Matches Your Home or Decor 
Choosing a color of  garage floor coating can be an exciting and yet daunting task. You want to select a color that complements your current décor and matches the overall aesthetic of your home. It's important to take your time in choosing a color and consider factors such as natural lighting, room size, and furniture placement. A good rule of thumb is to opt for colors that are in the same color family as your current decor, but don't be afraid to bring in a pop of color or go for a bold statement. Ultimately, selecting a color that matches your home will add a personal touch to your living space and create a cohesive and inviting atmosphere.
Prepare The Floor With A Cleaning Solution 
A sparkling clean floor is not only visually pleasing but also contributes to a longer-lasting coating effect. That's why it's crucial to start your floor preparation process by using a degreasing solution for mopping floors. This step guarantees that the coating material adheres strongly to the floor and prevents any potential issues or inconsistencies that may arise from the floor's not properly being prepared. So before you apply any coating, make sure to take the time and effort to thoroughly clean and degrease the floor to achieve a flawless finish.
Test The Coating On An Unseen Area 
Before applying any product to your garage, it's always a good idea to test it first. By selecting an unseen area, such as underneath shelving or behind boxes, you can check the product's effectiveness without risking damage to a visible area. This also gives you a chance to make any adjustments before committing to the whole project. Overall, taking the extra step to test the coating can save you time, money, and potential frustration down the line. So don't skip out on this important step and make sure your garage turns out just the way you want it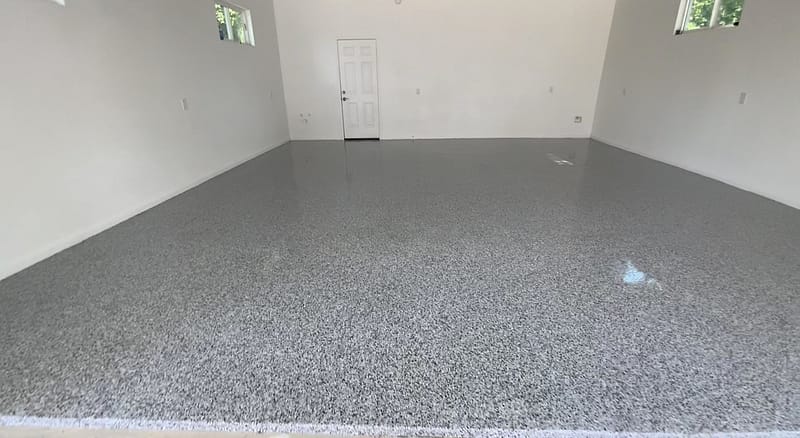 (210) 305-8583