Stained Concrete Flooring
Stained Concrete Flooring

in San Antonio, TX
Stained concrete flooring is a type of decorative flooring that involves treating a concrete surface with various chemical stains to create a desired color and appearance. It is a popular choice for both residential and commercial spaces due to its durability, versatility, and aesthetic appeal.
Are you looking for a flooring option that is budget-friendly, easy to clean, and waterproof flooring? Stained Concrete flooring, is great for residential, commercial, and industrial spaces. This turnkey flooring is a durable floor that will last can last for a lifetime. Although stained concrete flooring can bring a modern sophisticated look. Most stain color choices come in rustic earth-tone colors. That brings warmth and a cozy feeling to any room. Call LockHard Concrete Flooring for a free quote or get an online estimate now!
Contact and Schedule your Flooring Project Today!
Fast and Affordable Epoxy Flooring in San Antonio, TX
Benefits

of Stained Concrete Flooring
Why

choose Stained Concrete Flooring
Remarkable

Flooring Projects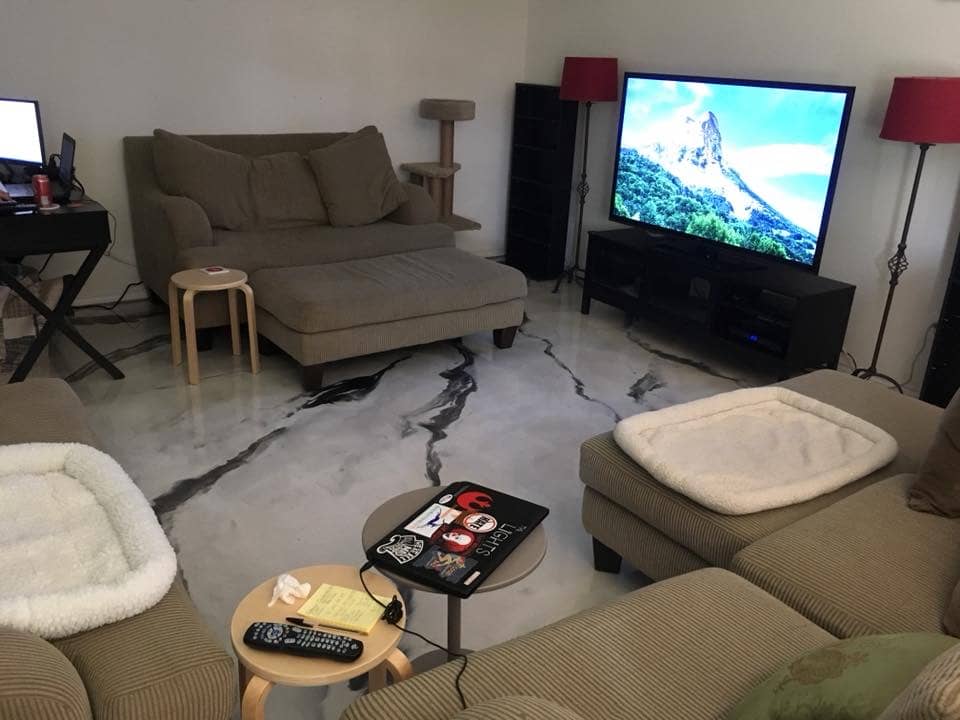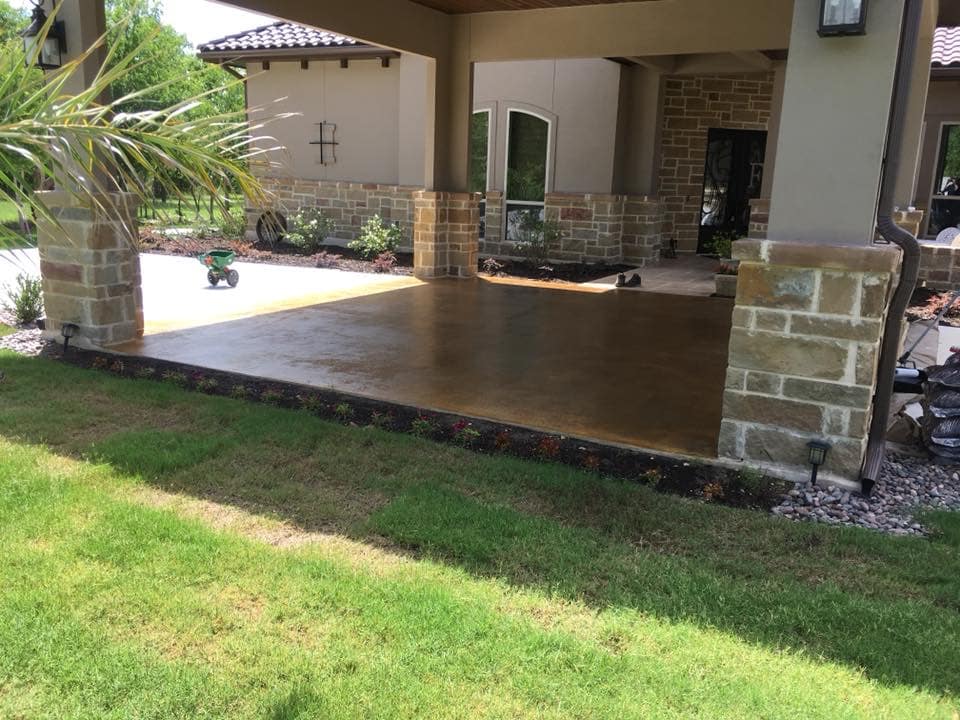 Process

of Staining Concrete
It's worth noting that stained concrete floors may not be suitable for all concrete surfaces, especially if the concrete has severe damage or is not in good condition. In such cases, it may be necessary to repair or resurface the concrete before staining. 
If you're considering stained concrete flooring for your space, it's recommended to consult with professionals who specialize in concrete staining to ensure the best results.
Frequently

Asked Questions